I attended a magnificent concert this evening at Prague's great concert hall, The Rudofinum - The Vienna Boy's Choir, accompanied by the Prague Chamber Orchestra. We were treated to very stirring renditions of Haydn's madrigal, "Hark, the Wild Uproar of the Winds,' and Hayden's powerful Te Deum. The showpiece of the evening, however, was a glorious performance of Schubert's Mass No. 3 in B Flat Major, with boy soprano and alto and the adult tenor and bass. It brought the audience to it's feet for a thunderous ovation at the close, most of the enthusiasm showered upon the very tiny boy soprano. I was sitting directly in front of him, midway in the first row. He seemed to be about ten, very serious with frame-less glasses and a kinetic energy that propelled him onto his toes every time he needed to launch a high note into the stratosphere, which he did with all the panache, volume and force of a grand bejeweled diva. It brought a lift to my soul and seemed a fitting end to this day of mourning and repentance, as Americans world wide mourn the dead of 9/11 and ask forgiveness for the crimes and sins of our own nation. For an encore, the two boys together sang Schubert's beautiful aria, Salve Regina, and I doubt there was a dry eye in the house. A more fitting close to this day of mourning and regret I could not imagine.
Hail, holy Queen, Mother of Mercy!
Our life, our sweetness, and our hope!
To thee do we cry, poor banished children of Eve,
to thee do we send up our sighs,
mourning and weeping in this valley, of tears.
Turn, then, most gracious advocate,
thine eyes of mercy toward us;
and after this our exile show unto us the
blessed fruit of thy womb Jesus;
O clement, O loving, O sweet virgin Mary.
Pray for us, O holy Mother of GodThat we may be made worthy of the promises of Christ.
I felt a pang of sympathy for the thirty boys in the rear of the stage, however, because they were all magnificent as well, but because of the configuration of the performers on stage, they could not come forward during their encore to receive their due praise. They all looked quite solemn, while the two boys in front beamed with pleasure and pride. Oh well, such is show biz.
I've been fasting today on bread and water (and a dab of peanut butter and an apple) in reparation for the terrible harm my own nation has inflicted on so many millions of Muslim families in the Middle East. Now, however, after this glorious concert, the cloud has lifted, a new day has dawned, the Spirit is with us leading us beyond the sorrow and the pain. So I think it's time for some pasta and a nice bottle of Cloudy Bay Sauvignon Blank, which I've had on ice for a while waiting for a suitable occasion.
For any who are interested, here is another article on 9/11Debunkers, also from TV Lies. It may not seem like the most credible site and the author can become embroiled in his own indignation, but I like the simplicity of his summations. For those looking for greater dignity and gravitas, the works of theologians John Cobb and David Ray Griffins are highly recommended.
Why You Can NOT Believe the '9/11 Conspiracy Theory Debunkers"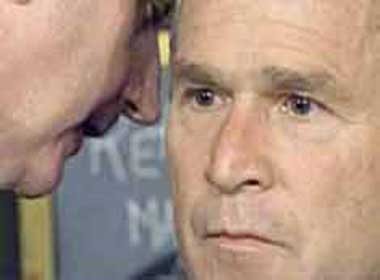 There are some people who can win any argument or debate, no matter whether they are right or wrong. Lawyers, for example, make really nice livings convincing
juries
that the most obviously guilty criminals are innocent. So goes the modus operandi of the 9/11 truth de-bunkers out there: wrong or not, they are always right. Or at least, like the lawyers, they appear to be right.
First off, let me correct myself and apologize for the inaccurate title of
this article
. I used the phrase "9/11
conspiracy theory
" in order to speak in terms most people understand. In reality, I am referring to the truth about 9/11, rather than any so-called "conspiracy theory. " In other words, I am referring to the thousands of undisputed, officially endorsed but disturbing pieces of information related to the attacks of 9/11, that, when actually examined, chronicle a far different story than the one told to us by our government and their reality manipulators known as the establishment media.
to continue reading please go to
TVNews Lies here.